PT. Sensor Teknologi Indonesia or better known as Sensync is a company engaged in the integration of sensor technology-based systems.
Starting from student research conducted at the Bandung Institute of Technology in 2014 about the problem of high increase in pollution sources, both in the air, water, and forest fires that continue to occur, ideas and innovations arise that are supported by the development of digital technology to be able to provide solutions to environmental problems that occur.

Sensync initially innovated by combining environmental elements and the latest digital technology that exists today. Sensync participates in implementing the Smart City concept, in building an integrated work system, especially in monitoring environmental quality (Smart Environment).
Since 2015 Sensync started marketing its products which began in collaboration with the BMKG Research Center to monitor ambient air quality. In 2017 Sensync developed a system integration of renewable energy monitoring technologies. Until 2018 Sensync has succeeded in selling products in the form of air and water quality monitoring systems to several agencies spread across DKI Jakarta and West Java.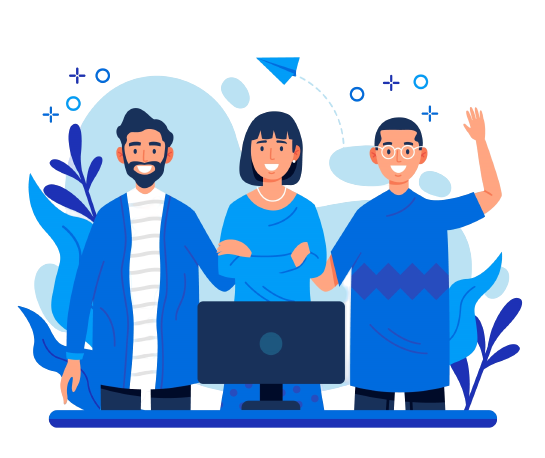 With the spirit of "Get Sense, Be Synced", Sensync provides an easy solution in integrating digital technology systems.
In the future, it is hoped that Sensync can develop more, both in terms of innovation, human resources, products, and contributions to answer the need for a better life.
 ♦ Smart investing
 ♦ Customization
 ♦ Performance optimization
1. Feasibility study, Engineering design, and EPC for environmental
2. Monitoring technologies and renewable energy
3. System integration maintenance and development service
4. Gas and water sensoasasr calibration services
5. Measurement technology, environmental quality, renewable energy management, and disaster
6. Procurement of research and community service equipment



Star the journey (2015)

Strengthen the resources and penetrate the market

Up Scaling and Development (2016-2020)

Develop the product and market, and build the relationship

Diversify and Growth (2021-2029)

Improve the market share, diversify the application and strengthen partnership with wider network

Leading firm

2030 as the national leading in integrated system